Hey guys!  After a tough week during which Embrace the Struggle was out of commission (yikes!) for a day, I'm back in the saddle.  Trust me, that "adventure" is a whole 'nother blog post for whole 'nother day. 😉
But today… I'm happy to be on the receiving end of the Liebster Award, bestowed upon me by my new blogging buddy, Tiffany at MrsTeeLoveLifeLaughter.  Thanks, Tiffany!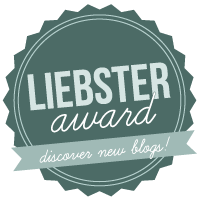 For inquiring minds pondering "what on earth is a Liebster Award?", it's given to fellow bloggers with less than 200 followers but who are considered up-and-coming in the blogosphere.  Mad props to all my sister bloggers who are in the trenches!  "We small but we Tallawah!"  (For non-Caribbean readers and bloggers, "Tallawah" is a patois word meaning "strong, sturdy, fearless, capable, not to be underestimated."  You understand?  Or you overstand?)
Speaking of language and meanings, Liebster is a German word that can be translated as "sweetest, kindest, nicest, dearest, beloved, lovely, kind, pleasant, valued, cute, endearing, and welcome."  And Tiffany thought this applied to me?  🙂  Just kidding; I'm super grateful to be awarded!
With privilege comes responsibility, so there are rules to be followed.  I have to answer Tiffany's 11 questions.
Tiffany's Questions:
What motivates you to write?   Struggles I face and observations I make as God brings ideas to mind.
What was your first car?  Gosh, I can't remember the model!  It was a tiny white Mitsubishi car.
How many hours do you devote to your blog on a daily basis?  If you include responding to comments, coming up with ideas, reading other blogs and commenting, and social media involvement, I'd say two hours per day.
What was your first job?  My first job was as a bank clerk at age 17.
What is your favorite type of TV show? I prefer comedy, but a good drama will draw me in, too.
Where do you go for inspiration when you hit a writing wall? I tend to goof off when I hit a wall:  go play Mah Jong or JigZone, or hang out on Facebook.  It's not true inspiration, but it gets me over the hump.
If I pressed "play" on your iPod/iPhone or music player, what song would play? El DeBarge singing "Dindi."
Are you part of the Coffee Crew or Team Tea?  Team Tea all the way!  I can't even stand to smell coffee.
Which do you prefer…Twitter or Facebook?  Facebook!
How often to you 'Pin'?  I can go for quite a while and not pin, and then I have a Pinfest.  
What was the last dessert/sweet you had?  Shortbread biscuits and chocolate chips.  Yum!
And My Nominees Are…
Drum roll, please!  I get to pass on the award to 11 deserving bloggers, whom I've selected because they have less than 200 BlogLovin followers:  
Ladies, by accepting your nomination, you agree to follow the rules below and can proudly post your award badge on your blog.
Rules:
1. Link back to the person who nominated you.
2. Answer the 11 questions given to you by your nominator.
3. Select 11 bloggers, each with under 200 subscribers, to be nominated for the award.
4. Come up with 11 questions for your nominees to answer.
5. Notify your nominees directly on their blogs.
My Questions:
What's your guilty pleasure?
You're forced to choose between buying shoes and buying makeup.  Which one wins?
Which skill, or set of skill, do you still want to master?
Which movie recently made you weep?
What tidbit about you would surprise most of your blog readers?
If I took away books and music from you, which would cause you to have withdrawal symptoms?
What is a deal-breaker for you in friendships?
Planes, trains, and automobiles. Which is your preferred mode of transportation?  Why?
Who was your favorite musician when you were a teenager?
Which subject did you hate the most in school?
What fashion trend did you try out and live to regret?
Go!